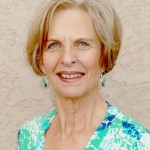 Rarely are Career and Life Coaches also Recruiters
Victoria Lee Travis, M.S., CPC is the president of Travis and Associates where she is an executive recruiter and career coach.
This unique perspective allows me to help you create effective strategies so you can move forward in your career, your relationships, and your life.

My recruiting background also helps me help you find the perfect job if that's were your needs are right now. — Victoria L. Travis
Coaching Works
In 2011, my client, Robin, felt stuck and began to loose motivation and enthusiasm for her job.
Our coaching sessions allowed Robin to see her self-worth and potential for a higher paying job with more responsibility and authority. Within a month she received her first promotion. During the year we were worked together, Robin received three promotions!
After not hearing from Robin in five years, she reached out. She'd hit a road block in her career and wanted support and encouragement to get to the next level.
"I knew you would know exactly what to say! I'm so happy we reconnected!"
Your sticking point is not your stopping place
I'm a weight lifter. My trainer encourages me to push beyond my sticking point so that I can compete on a national level.
Weight lifting is a lot like career/life coaching
Coaching can get you beyond your sticking point  
Moving beyond your sticking point allows joy and happiness to enter your life
Coaching helps you fulfill on the desires you have deep inside you — the ones you will regret if you don't follow through
Helping you get beyond your sticking point
Getting beyond your sticking point takes laser focus and persistence. I will guide you every step of the way to match your objectives, and help you achieve the success you are reaching for in your career, your business, and your life!
Uniquely qualified
Hospital administrator at Presbyterian-St. Luke's Medical Center: led the operations, marketing and expansion of a $20 million outpatient program. (1991-2001).
Administrative director at the University of Colorado Health Sciences Center and biomedical researcher in Denver (1979-1990).
Biomedical researcher in both cancer and heart disease at Sloan-Kettering Institute, Cornell Medical Center and Emory University.
Masters' Degree in Healthcare Administration (1990) from the University of Colorado in Denver.
Victoria L. Travis lives in Denver, Colorado and is an enthusiastic golfer, mother and grandmother.  She works to support  her cats Samantha and Harley.